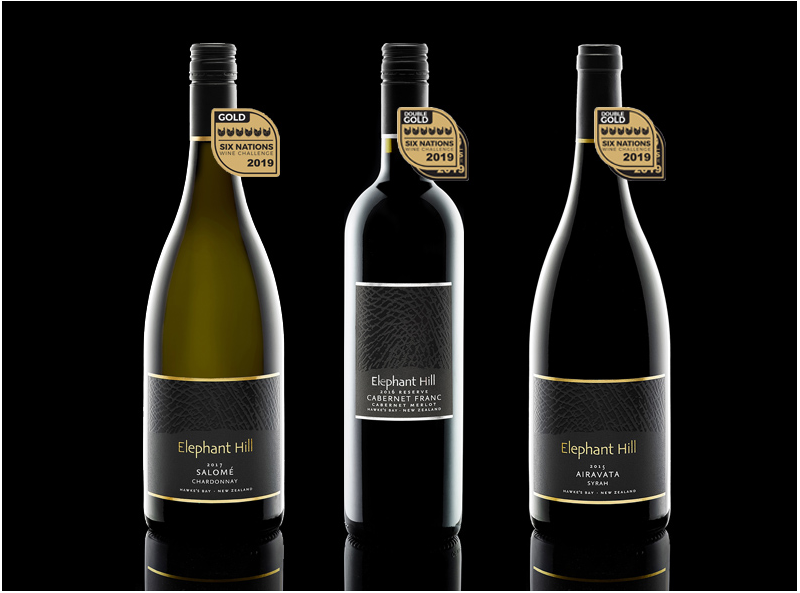 The secret is out!
We are thrilled to share this news with you! 
The 2015 Airavata Syrah and 2016 Reserve Cabernet Franc Cabernet Merlot have been awarded a Double Gold Medal and our 2017 Salomé Chardonnay also picked up a Gold Medal from 2019 Six Nations Wine Challenge. 
The Six Nations Wine Challenge is one of the most prestigious annual wine shows in the world. The challenge engages one of the leading wine critics in each of the six nations: Australia, New Zealand, USA, Canada, Chile and South Africa, inviting the top 100 wines the country offers for judging. The 6 critics then form the panel of judges that assess the 600 wines in Sydney, across 16 classes, to find some of the greatest wines of the new world producing nations. Bob Campbell MW is New Zealand's representative Judge.